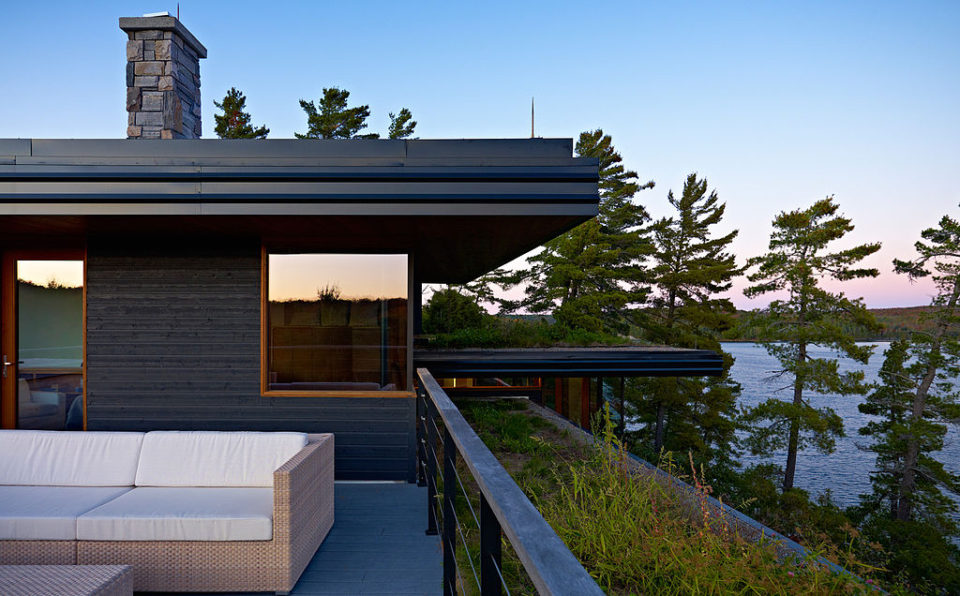 Sustainable Home Construction
Whether you are building a modern, traditional or an eco-friendly house, there are many paths to choose from. If you're opting for lowering your environmental impact, then an environmentally-friendly construction is the right choice to make. Deciding on the greenest option is open for debate, but what is equally important is picking the right location, architectural style, design trends, and of course, calculating the cost.
To help you make the right choice, here are some of the most common green materials, methods and recent developments to consider.
Material mix
Building a completely green house or remodelling your existing home into a 100% green hub is practically impossible, but there's plenty of room for improvements. A much more practicable option is finding green solutions by combining conventional methods and materials with eco-friendly ones. For example, if you're building a new home and you opt for a straw-bale house, the best way to go is to make a solid concrete foundation as that will eliminate the risk of subsidence and moisture egress. In the same way, if you're doing a home extension, it's recommended to use thermally efficient blocks even if the rest of the house is constructed from less green alternatives. This will improve your house's insulation and increase its green credentials.
Green outcome
It's often hard for most people to agree on what is and what isn't green building. The most common argument is that even if the house has eco-friendly structural elements that are energy efficient, their initial production possibly used technology and materials that are not so on the green side. For instance, a house built of concrete with well-insulated walls is a great green option in the long run, but the production process of that concrete is extremely energy consuming and ungreen. This kind of conflict of interest seems to be inevitable in most cases of green building and opens grounds for further research and development.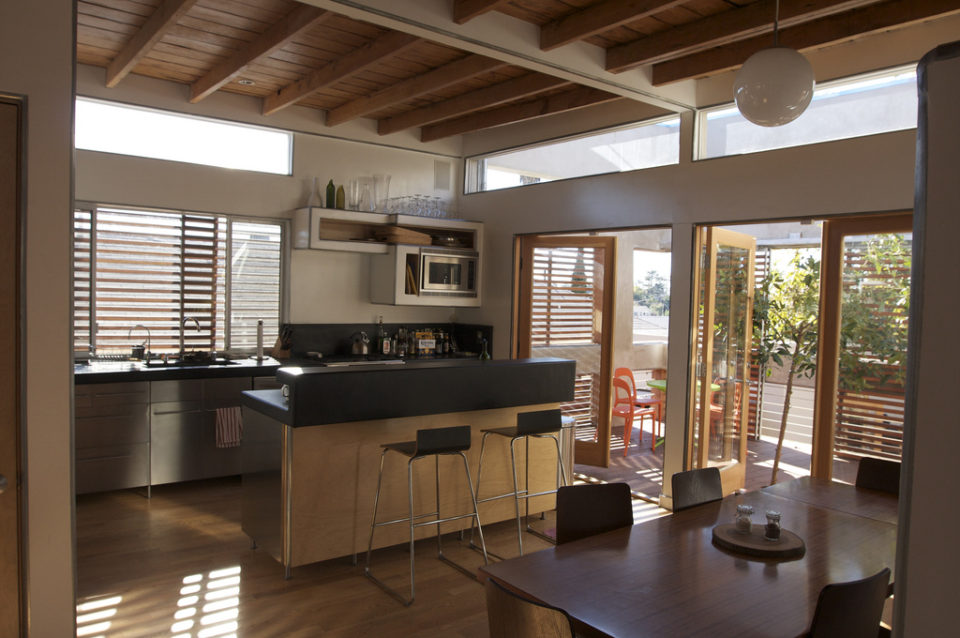 Foundations
As mentioned previously, concrete foundations are a must in construction as they offer the best protection against subsidence and moisture, but there are ways to green them up. One of the less conventional ways to take is to use rammed soil held in place by old car tyres that provide a mold. Another option is to pour compacted rubble in trenches reinforced with steel rods, which is used later as a solid base for the house structure.
Walls
When it comes to walls, a sustainable structure must use materials that come from a sustainable source and it must have excellent insulation. One way to go is to use wooden posts and beams, which differs from the conventional timber-framed house in that they form an integral part of the structure and aesthetics, so they may be visible from both inside and outside.
Another choice is using structural insulated panels that are filled with a highly efficient insulation material and therefore provide excellent thermal protection. There are permanent formwork companies that offer a great option of having pre-manufactured steel formwork systems that enable you to put up walls faster and cut costs by 50%, with no material wastage on site.
Roofing
The same as for the walls, materials used for green roofs must come from sustainable sources. Therefore, the structural wood is sourced from responsibly managed forests and the roof coverings are moving away from the traditional concrete tiles towards wooden shingles, thatch or green living roof. A living roof is truly green as it offers a habitat for wildlife, is an excellent insulator and greatly reduces storm water run-off.
More and more countries throughout the world are pushing towards ecologically friendly and more energy efficient building. Hopefully this trend will continue to rise and become a part of mainstream building, which will enable us to preserve and sustain our planet better.