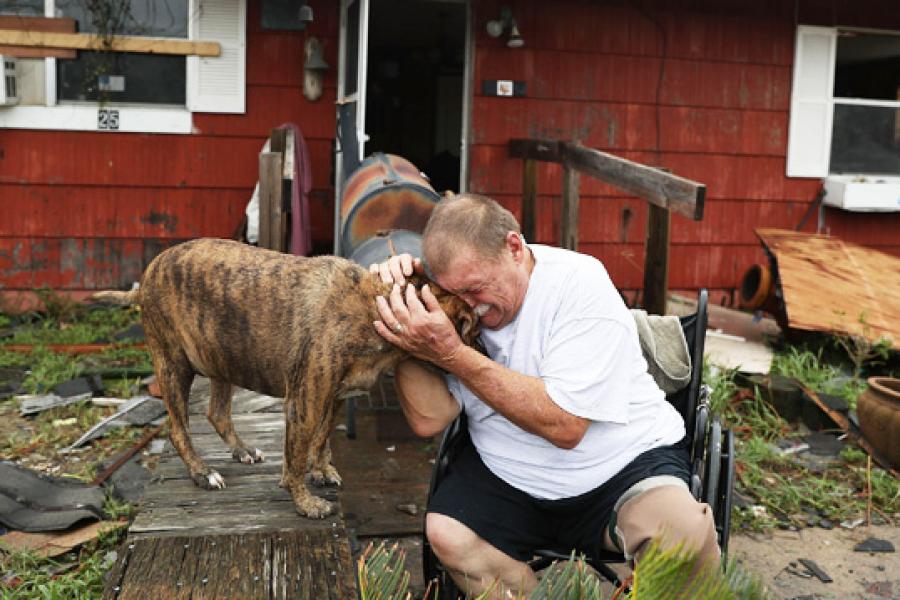 Hurricane Harvey
Hurricane Harvey is an active weakening tropical cyclone that is causing unprecedented and catastrophic flooding in southeastern Texas. It was the first major hurricane to make landfall in the United States since Wilma in 2005, ending a record 12-year period with no hurricanes of Category 3 intensity or higher making landfall in the United States. In a four-day period, many areas received more than 40 inches (1,000 mm) of rain as the system meandered over eastern Texas and adjacent waters. With peak accumulations of 51.88 in (1,318 mm), Harvey is the wettest tropical cyclone on record in the contiguous United States. The resulting floods inundated hundreds of thousands of homes, displaced more than 30,000 people, and prompted more than 13,000 rescues.
Third Wave Volunteers/Citizens Of The World will be going to devastated areas in Texas affected by hurricane Harvey. We will be taking much needed supplies as well as SolarPuff solar lights and joining Alison's Third Wave Volunteers already on the ground.
PLEASE DONATE HERE TO STUDIO UNITE ,OUR 501(C)(3) OR MEET AND GIVE US YOUR TAX DEDUCTABLE DONATION IN PERSON – DETAILS BELOW. GETTING YOUR DONATIONS INTO HARD TO REACH AREAS IN TEXAS.   I WILL BE POSTING PHOTOS AND VIDEOS OF WHAT YOUR DONATIONS HAVE DONE WHILE IN TEXAS.

Alison Thompson and Al Magdaleno operate 2 non profits – Third Wave Volunteers/ Citizens Of The World – respectively. We provide first response care to devastated areas and countries worldwide. 
Who is Alison Thompson? Click here!
I, Al Magdaleno, am from Los Angeles and live in South Florida so I know what it is like to live without light – through earthquakes and hurricanes, as do most South Floridians and Californians.
Want to give your donation to us in person? We will be having a fundraiser at Mojo Restaurant in Fort Lauderdale Aug 31st at 7:30 to 10pm. Write your tax deductible check to Studio Unite and come meet us there.
Mojo Restaurant Event Invite click here
4140 N Federal Hwy, Fort Lauderdale, Florida 33308
Help Spread the Word!