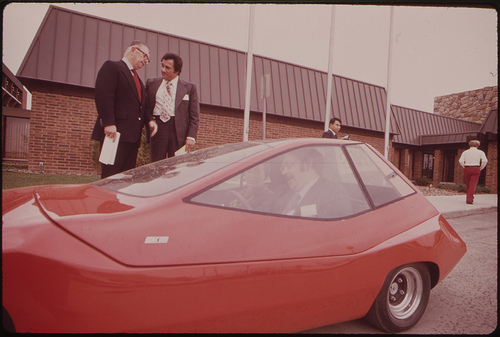 When Buying A Used Car
Used goods are always tricky to buy. When buying a used car, this is emphasized by the fact that it is a large purchase and a lot of money is at risk. Make sure you get it right by not taking your choices lightly and select the right car.
Finding a used car starts at home
Before you actually look at the classifieds or visit a local dealer, you need to clearly set the expectations you have from your car. Decide what you need and how much you can spend on the car. Research the ads online and find the best suitable deals. Schedule times to meet the owners or visit the dealerships and inspect the cars in person.
The first question you're probably asking is "how can I sell my used car for free?" – and rightfully so. You need to sell your existing car before you buy a new one. Once you've sold your used car, it's time to find the new one to replace it.
Find assistance
Once you have arranged the time to see the car, don't go to the appointment on your own. Having someone by your side will ensure you have a second pair of eyes on the spot. Also, it will save you from being sweet-talked into buying by the seller. The best person to take along is a car mechanic or someone who has background knowledge regarding vehicles.
Finding a good deal
The vision you have for your new used car should be flexible, if you are too specific, finding a good deal will be more difficult. In general, if you are looking for a smaller engine, you are more likely to get a better price. Also, manual cars are available at a price lower than that of automatic cars. The same applies to petrol vs diesel engines, where petrol engines are cheaper than the diesel ones.
Choose green
Check if you can find a car with a green type of fuel (natural gas, CNG). Usually, these type of cars will consume more fuel than petrol or diesel engines, but the green fuel is less expensive and you can save a lot of money this way, a case study has also proven that electric cars (EV's) have become more and more popular, when driving around town you will see lots of charging points for EV's considerably more than this time last year. Also, very important, is that you will help fight the pollution. Imagine all cars on the world with a green type of fuel. That would be awesome!
The timing
Believe it or not, the timing could play a role in your used-car purchase when you are buying from dealerships. If you keep track, you will notice seasonal discounts. Also, it does not hurt to find out the bonus systems car salesmen have, often they receive bonuses quarterly, this means that if you visit them between the second and the third month in a quarter, you are likely to come across good deals as they are looking to make more sales and reach their targets.
Long-term expenses
There is more to buying a car than the initial price. You should take long-term costs into consideration. The first thing you will be paying for is insurance, insurance is cheaper for smaller and less powerful engines. An Epping auto repair service points out the importance of checking out the price and availability of spare parts for each of the vehicles from your list, doing this could prevent some future headaches. Also, petrol cars are less economical than diesels, though diesel is often more expensive than petrol, so do your calculation. Green and Eco-friendly cars have less road tax to pay. Speaking of which, hybrids are pretty costly to buy but are much cheaper to run.
How to inspect a car – the checklist
If you visit a dealership or show up to inspect a car from an ad and you do not have a mechanic to assist you, you can find a checklist of things you should look for online. One of the first things you should pay attention to is the mileage, though you should also be alerted that odometers can be rolled back. This means that mileage is not always relevant. A used car normally has at least some scratches or indents so if a car looks brand-new you should be extra careful. Look at the paint job, it should be completely smooth with no differences in the shade to indicate that it is original. A large portion of the refinished surface could mean that the seller is trying to conceal something. Perhaps they are not telling you that there has been damage done to the car which potentially goes beyond the surface and the aesthetics.
Take it for a test drive
Never ever buy a used car without giving it a spin first. Once you get a chance to feel it you will not only know whether it is in good condition but also how well it suits you. Check out how much leg-space you have and whether the seats are comfortable enough. Use this opportunity to check all the signaling lights on the dashboard which may also reveal certain hidden issues. Furthermore, listen to the car and pay attention to how balanced it feels.
Once you have selected a car, seen it in person, and taken it for a test drive, make sure you take everything you have noticed into account, along with your circumstances and haggle. There is almost always a little something wrong with the car, this is something you should use to your advantage. Also, before you sign of on the purchase, be sure to check the relevant paperwork and see whether the car has been handled properly. The results of your purchase could go either way, so take all the necessary steps and ensure that it goes down your way.
Article written for

WhosGreenOnline.com

by,  Neil White