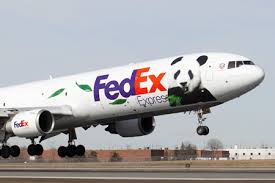 Global Warming
As the owner/founder of WhosGreenOnline.com, and with over a hundred hours of research on the subject of climate change, and being a 20yr. employee of FedEx, I can't help but to recognize a correlation today! Today, Jan. 12, 2018, FedEx is experiencing a National Service Disruption, due to severe weather!
FedEx Express National Service Disruption
Last updated: January 12, 2018
FedEx Express experienced substantial flight and sort disruptions at the Memphis and Indianapolis hubs last night due to severe winter storm. Potential delays are possible for package deliveries across the U.S. with a delivery commitment of January 12, 2018. FedEx is committed to provide service to the best of our ability. Please continue to check fedex.com for updates.
Continue to check the status of your shipments on fedex.com or go to fedex.com for updates to FedEx Service Alerts. You can also contact FedEx Customer Service at 1.800.GoFedEx 1.800.463.3339 or stay up to date by subscribing to service disruption email notifications at the FedEx Email Subscription Center.
Operational impacts to other FedEx operating companies may vary due to local weather conditions.
Consistent with the provisions of the FedEx Service Guide, FedEx Express money-back guarantee is suspended for U.S. packages and shipments inbound into the U.S. from international locations with a delivery commitment of January 12, 2018.
I do believe this is just the beginning, we will start to see and experience more and more severe weather and weather patterns on Earth, which will affect and interrupt our daily lives and routine. It is my opinion, within 4-6 hundred years, Earth will become uninhabitable! I do believe these changes in the weather are due to Global Warming, which I also believe is caused by man!
Article written by: Michael R. Craig, owner/founder