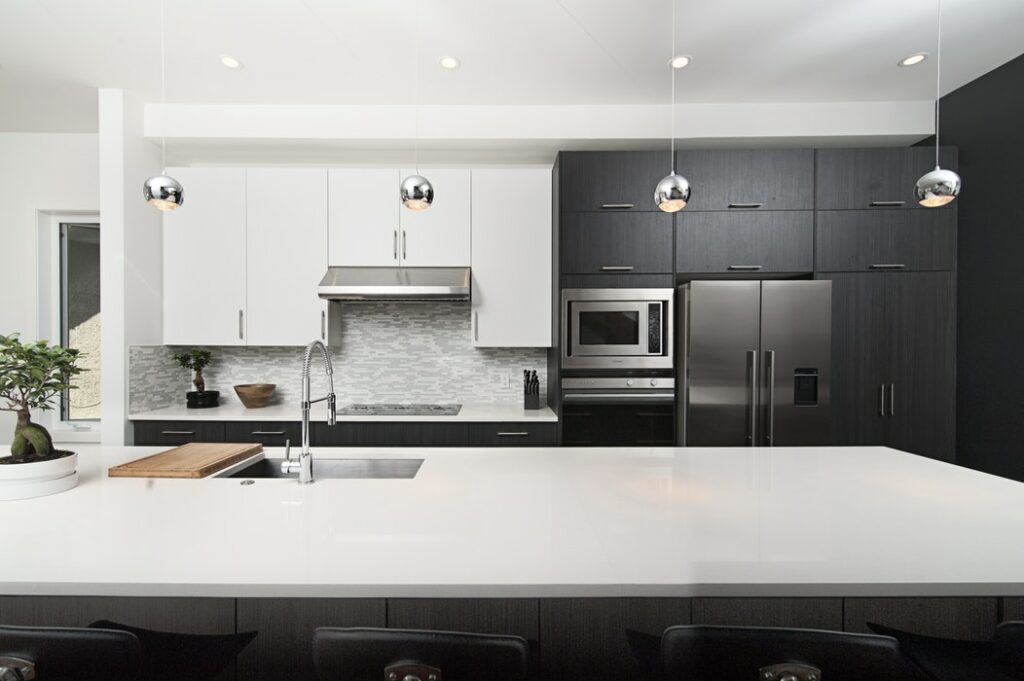 Eco-Friendly Home Upgrades
The importance of creating an eco-friendly home goes further than having a house renovated by the latest trends. There's a reason why sustainable houses have become popular in the last decade and more and more people see the benefits behind this principle. For starters, you're investing not only in the future of your family but also in the future of the planet, and making sure everything is eco-friendly. This design doesn't mean you have to sacrifice the beauty of your home because there are a lot of ways you can be playful with the design and keep everything on the green note. With that being said, it's time to start making some changes in your house and live a much healthier life.
The flooring
When it comes to the flooring, many people opt for a wooden floor which is the most used type and something that's definitely quite durable. Although this is a great option and also an eco-friendly one, there are some choices that will help you bring this to a higher level. Many homeowners aren't aware of the fact that there's also bamboo flooring, which is the most environmentally-friendly option if you want to create a balance between style and quality. You can find them in different shades and sizes, which will make them a perfect fit for your home.
Stone for kitchen
We all want to have a breathtaking kitchen that looks like from a cover of a magazine and there's no reason why you can't create one in your home. To keep it eco-friendly, use stone for your countertops which will allow you to create something different. This show-stopping piece can even be a part of a big kitchen island that you can use as an additional seating area. Don't worry about cleaning, because this material has proven to be one of the best for the kitchen, no matter how messy it is.
Doors and windows
Reclaimed wood is a piece of history you can't buy at a store so try to incorporate it wherever you can in your home. You can create stunning entrance doors and use a shade you like to really accentuate the history behind them. When it comes to windows, you can also play with creating big statement pieces that will allow natural light to enter your living space. To make your living room even more ready for summer than it already is, you can install those cool custom window screens that will allow you to open your windows without being worried.
Insulate your home
House insulation plays a significant role in the amount of energy spent on heating and cooling your interior. The better the insulation, the less your energy bills will be at the end of the month. Think of it as an investment into the future and you'll see the change after only a few months. Start with insulating your walls and then the roof because basement and attic are often forgotten spaces when it comes to insulation. You'll be amazed by the change in the air flow in your house because small changes like this are what makes all the difference.
Switch to LED bulbs
Apart from insulation, lighting is often where people like to invest money in order to save some in the end. If you switch your bulbs from regular to LED, you'll drastically lower your bills and see the benefits of using this type of lighting. LED bulbs have a longer life span which makes them a better choice because you won't have to replace every light bulb that often. This is why more and more homeowners started seeing the benefits of a small but important change like this one. Apart from these benefits, these bulbs are more convenient for your eyes because they produce a softer light that is better for your eyesight. 
Converting your house into eco-friendly heaven is not that difficult if you're willing to make a choice in your lifestyle. From the first day of your new and improved house, you'll see the benefits of a green way of living. This positive change will surely have a positive impact on the rest of your habits and help you take your family into a new stage of life.
Article written for WhosGreenOnline.com by Emma Joyce