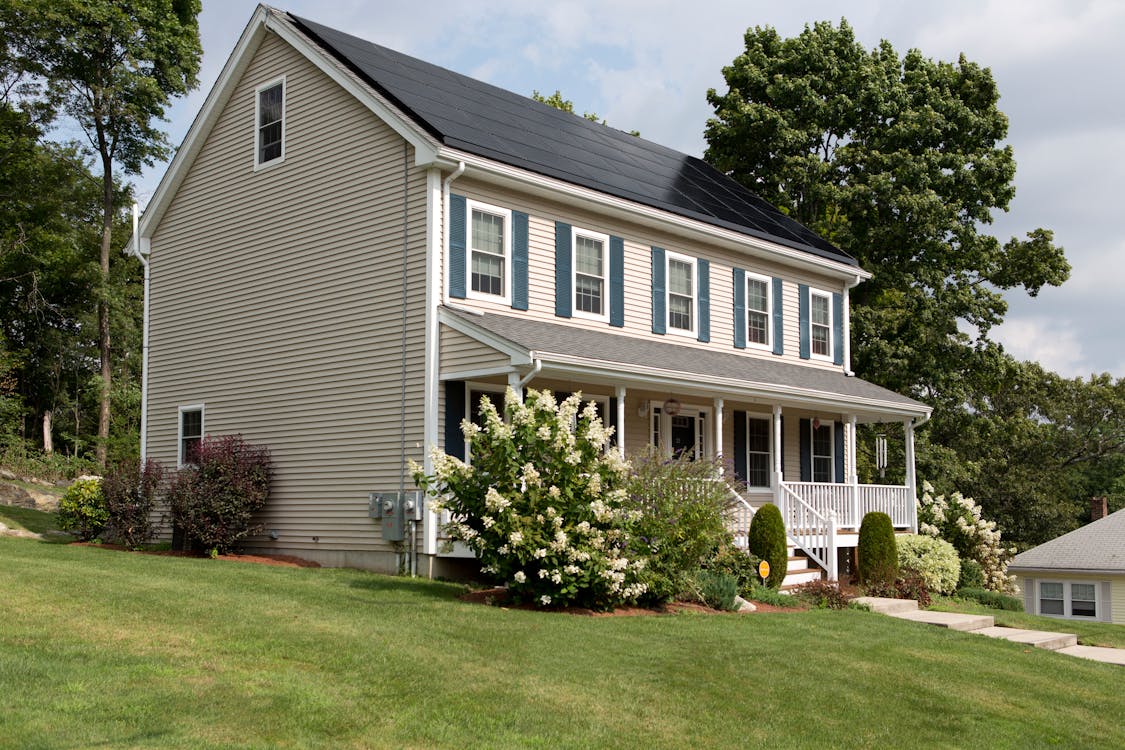 Everything You Need to Know About Solar Panels for Your Home
A growing number of households are experiencing the many benefits of solar energy, including increased home value, lower utility bills, and tax rebates. But in addition to these benefits, going solar is better for the environment — as solar panels produce fewer greenhouse gases and help to combat climate change.
If you're ready to experience these benefits for yourself, this article will tell you everything you need to know about solar panels for your home. Read on to learn more!
Benefits of Going Solar
The benefits of installing solar panels on your home are vast. According to the U.S. Department of Energy, solar panels could increase your home's value by as much as $15,000 — and you'll be reducing water usage and air pollution while helping to fight climate change. And if you install solar panels on your home before December 31, 2023, you can take advantage of the Federal Tax Credit for Solar Photovoltaics (PV). Megan Wollerton of CNET shares some additional information about claiming the solar tax credit.
As another benefit of investing in solar energy, solar panels lower your monthly utility bills. However, specific cost savings depend on the following:
⦁ Your roof's angle and size
⦁ The size of your solar energy system
⦁ How many hours of direct sunlight your home gets each day
⦁ Electricity rates in your region
Home Suitability for Solar Panels
While solar panels are an environmentally friendly, clean, and cost-effective option for powering your home, there are several factors to consider before installing them. The best rooftops for solar panels, for instance, are typically south-facing and sloped between 15 and 40 degrees. Flat rooftops or those facing east-west are also compatible in many cases. However, solar panels may not be ideal if you'll need to replace your roof in the near future.
In addition to the age, shape, size, and slope of your rooftop, solar panels typically work best on homes without considerable amounts of shade and tree coverage. JD Solar Power can help to determine your home's solar suitability.
Installing Solar Panels
If you're ready to install solar panels on your home, there are several things you should know about the process. First, it's important to prepare your home, roof, and gutters prior to the installation. Start by making any necessary roof repairs or upgrades, and hire a gutter company to clean and inspect your gutters. In some cases, your home's electrical panel may require some updating as well.
If you're wondering, "where can I get my gutters cleaned near me?" visit Angi, enter your zip code, and be matched with top-rated professionals in your area. You can then compare customer reviews and testimonials, find company contact information, and request a quote online.
After prepping your home and roof, solar installers will begin the installation process. Most solar installations take between one and three days to complete, but this will depend on your home's size and the complexity of the project.
Once your solar panels have been installed on your home, you may wish to connect your solar electric system to your local utility company. The National Renewable Energy Laboratory (NREL) shares some information about this process.
Greenify Your Home with Solar Energy
Residential solar panels are a great way to reduce utility costs, increase the value of your home, qualify for federal tax credits, and reduce greenhouse gas emissions. And while not all homes are suitable for solar panels, many are — especially those with south-facing roofs. But even if your home isn't suitable for solar panels, other eco-friendly energy sources are worth exploring. The more you can do to greenify your home, the happier and healthier the planet — and your wallet — will be!