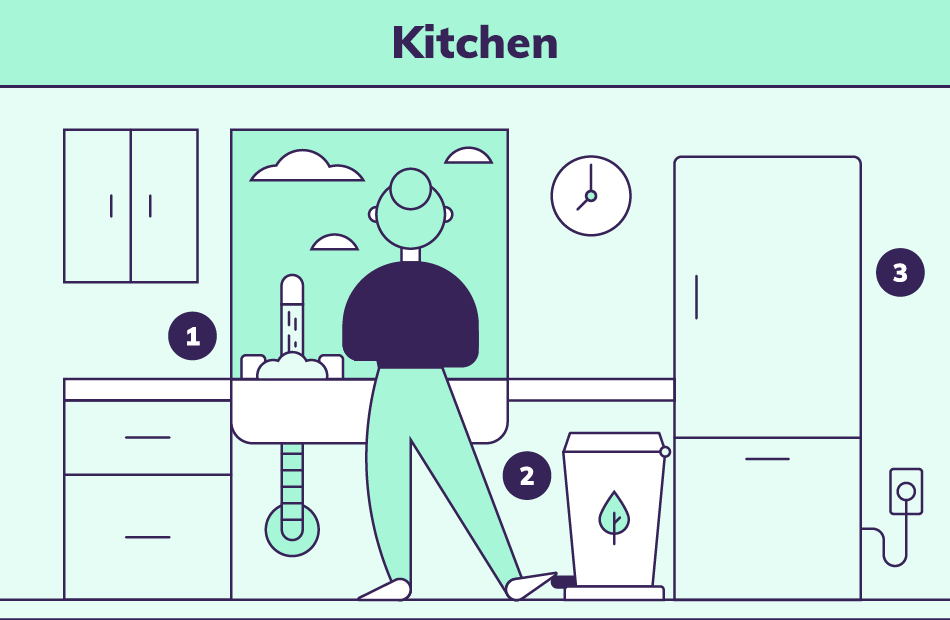 Anatomy Of A Green Home
You probably know that it's smart to make sustainable changes in your home — but is the cost worth it? A lot of people think that living in a green home is expensive, but the reality is that sustainable homes save $723–$1,182 in energy bills annually. If you haven't made some eco-friendly upgrades, you're missing out on major savings.
Now that you know how affordable a green home is, what changes can you make in your own home? Whether you're building, remodeling, or simply sprucing things up, there are opportunities everywhere — from the paint you use to the curtains you choose. And even if your eco-friendly upgrades are expensive upfront, the energy they'll save will cover your costs before you know it.
Need some eco-inspiration? The animated visual below outlines the anatomy of a sustainable home and gives 24 tips on how to go green and save green.
click below: