Check out these All Natural Ingredient Recipes:
BlueBerry Blitz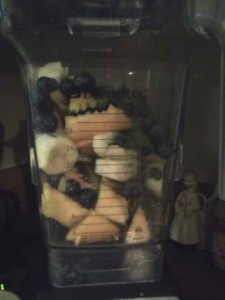 If you love blueberries it will be hard not to love this delicious green smoothie! Summer is the perfect time to grab those cancer fighting berries on sale. Did you know that blueberries are natures anti-oxidants? They are also great for a quick body cleansing!
Ingredients:
1 cup fresh blueberries
1/2 cantaloupe
2 frozen bananas
add spirulina( 2tsp-1TBSP)
Blend well and top with some blueberries for a decadent treat!
** Spirulina is a natural way to cleanse your system…so are blueberries! Be careful because the two combined will act very quickly! You  might wanna stay at home for a couple hours before proceeding to go out!
Cherie Bomb Green Smoothie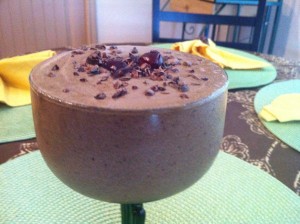 This has to be my absolute favorite green natural organic recipes of all time!  There's nothing more pleasing to the palate than cherries, vanilla, with chunks of chocolate on top!
Ingredients:
15 -20 fresh cherries( if cherries aren't in season you can substitute with frozen black cherries).
one frozen banana
1/4-1/2 tsp of organic vanilla
1/2 of non-diary coconut milk( I also like Almond-Vanilla milk….oh so yummy!)
throw in some fresh organic baby bok choy
Blend all the ingredients and be prepared to fall in love!!
Krazy Kantaloupe Green Smoothie
I'm nuts about this green smoothie! If you love cantaloupe it's a must try!
Ingredients:
1/2 cantaloupe
handful of fresh strawberries
2 frozen bananas
1 TBSP of spirulina ( or fresh green of your choice)
Combine ingredients and blend for a yummy sweet tasting smoothie!
HULK SMASH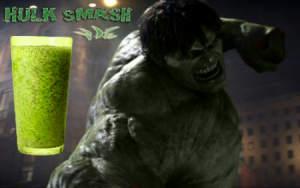 This is one of my new favorites everyone! The Hulk Smash comes in second to my Reeses peanut Butter Cup smoothie. and that's only because I love chocolate and peanut butter! This is what I call a power packed protein smoothie because of the high protein content. Here's what you'll need:
2 c Pineapples, Strawberries, and mangoes combined
1/2 non-diary coconut milk
handful of kale
handful of turnip greens
1-2 tsp of spirulina
1/2 tsp stevia(optional)
Mix in your blender. If you have a blendtec then simply hit the smoothie button and let the machine do the rest! If all you consumed was this simple smoothie all day you would probably get all the nutrients you needed and more.Here's a chart on the amount of protein and other nutrients in Kale-
http://www.diseaseproof.com/archives/healthy-food-nutrient-density-of-green-vegetables.html
. Remember that Spirulina is nearly 70% protein, then add turnip greens and you have a protein smoothie packed with a punch! Here's some information on turnip greens:
http://www.dietobio.com/aliments/en/turnip.html
. I grow turnip greens in the winter along with kale so at least I have some fresh greens all winter!
So there you have it! It's time to join the Hulk and get Smashed!
SERENDIPITY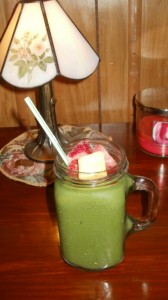 I stumbled on this one, and much to my surprise I loved it-call it fate!
Ingredients:
fresh or frozen( frozen is okay folks especially if the fruit is out of season) strawberries,peaches, pineapples and mango's. You can buy these in combo in a large bag at Walmart in the frozen foods section.
Kale
stevia
swirl of agave nectar
fresh coconut milk
water
Add to your blender around 2 cups fruit, cut a hole in your coconut and pour around 1/4 cup, handful of fresh kale(if applicable), 1/2 tsp stevia,add water accordingly, and a swirl of agave nectar.
I was fortunate enough to have some of my winter crop left over so I was able to have fresh kale yesterday when I made this smoothie. Frozen fruit is great because you don't need to add any ice. If you use fresh fruit then you will need to add some ice. You will need to play around with the recipe to your liking. I love mangoes so I usually add more to my smoothie. Some people like thick smoothies while others like thinner ones-I am in between kind of gal.
I can't stress enough that if you're serious about the raw life style you need a good blender. Nothing says it all like my trusty Blendtec. Although sometimes I swear it will wake the dead with it's loud roar…LOL
POPPING PINEAPPLE-LEMON SURPRISE
During the winter months it's hard to find fresh organic fruits and veggies. But you can still make a great tasting green smoothie that you and your whole family can enjoy! Here's one of my new favs that sent my taste buds straight to heaven. I was just fooling around and much to my "surprise" I discovered the beauty of when two fruits unite-an explosion of taste that will make their union last for an eternity. I'm talking about pineapple and lemon my friends and they make the perfect match for my tongue any time of the day. Here's the recipe-don't say I didn't warn you because you'll be hooked on this couple!
1 c frozen pineapple chunks
1 TBSP frozen lemonade
1/2 tsp spirulina
one squirt agave nectar
3/4 c organic milk or non-diary coconut milk(I prefer the later)
add some greens(I like bok choy)
*optional-add 1/2 tsp stevia
YUMMY REESES PEANUT BUTTER CUP SPIRULINA SMOOTHIE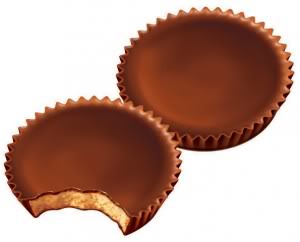 This is my latest smoothie concoction that I'm sure you'll enjoy! If you like Reeses Peanut Butter Cups then you won't be able to get enough of this green smoothie! Here's what you'll need to make this delicious and healthy smoothie:
1/4 c organic peanut butter
2 ripe bananas
1/4 c coconut water
1 tsp cacao(in liquid form)
1 tsp carob powder
1 tsp stevia
one squirt agave nectar
1 tsp powder spirulina
a handful of crushed ice
Throw ingredients in mixer and blend. Be prepared for a flow of energy you won't experience with any other smoothie. Plus…you can't ignore that familiar taste of Reeses but much healthier! Enjoy!
If you have any all natural ingredient recipes of your own, please submit to us by email or directly through the website."Natural foods" and "all natural foods" are widely used terms in food labeling and marketing with a variety of definitions, most of which are vague. The term is assumed to imply foods that are minimally processed and do not contain manufactured ingredients, but the lack of standards in most jurisdictions means that the term assures nothing. 
We will review all natural ingredient recipes and post according to relevance. The term "organic", however, has an established legal definition in many countries, including the United States, as well as an agreed upon international standard. Therefore all natural and organic products are not the same. In some countries, the term "natural" is defined and enforced. In others, such as the United States, it has no meaning.
Natural Ingredient Recipes by,