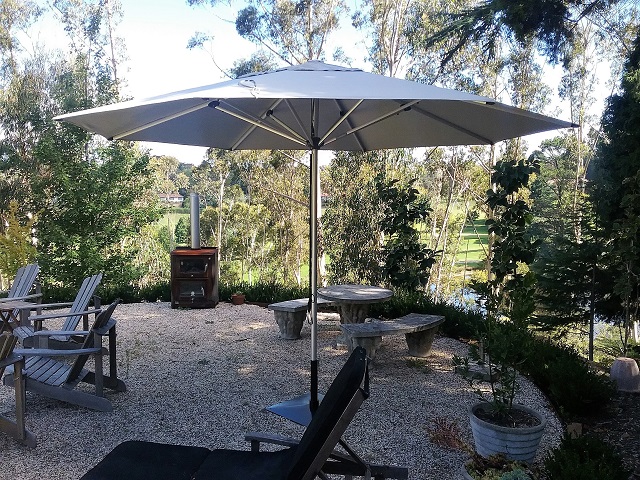 Enjoy Sun In Your Backyard
Most people prefer warm weather and sunny days, regardless of the current season or the part of the world they live in. Sitting outside, soaking in the sun is for many an enjoyable and relaxing way to spend time after a hard day's work.
However, it's not all play and fun in the sun, as too much exposure can be harmful to your health. Your number one priority must be proper protection from harmful UV rays. Unfortunately, sunscreens and hats are not always enough, so you need to make sure you have additional layers of protection as well. Here are some creative solutions for safe backyard relaxation in the sun. (How to enjoy sun in your backyard)
Treetops
Trees and greenery provide the most natural and reliable source of protection. Their deep shade doesn't only offer a shelter from the sun, but it also significantly lowers the temperature and reduces UV exposure. Planting greenery gives you the freedom to be as creative as possible, choosing different plants and trees to suit the needs of your family.
You can hire a professional landscape architect or make it a DIY project. It's recommended to do some research and find out which trees and plants are common in your area, which also develop abundant treetops, such as the maple tree. Bear in mind that trees take time to grow to their full size, so if you want to speed up the process, buy saplings of faster-growing species. Also, if you live in a climate with drastic temperature fluctuations in different seasons, planting evergreen trees is an excellent choice.
Shade structures
As a partial shade solution, building a pergola is a great DIY project. Later on, you can add some training vines over it. It will be a beautiful combination of your own handmade structure and greenery. Pergolas are usually built from inexpensive wood that you can treat with different finishes to achieve the desired effect. You can stain it to add a bit of a rustic charm or paint it in a solid colour for a clean look. Alternatively, if you are like me and struggle to find time for big projects like this, it would be a good idea to check out ready built pergolas.
Some of the most popular additions for the backyard are patios and gazebos. They're solid, made of bricks, tiles, metal or wood and they block 100% of UV rays. However, for big yards, covering them entirely is simply not possible. There are many creative options such as teepees, makeshift awnings and pavilions with sheet linens. These are beautiful and pleasing to the eye, but their downside is that the material is porous and offers very little UV protection.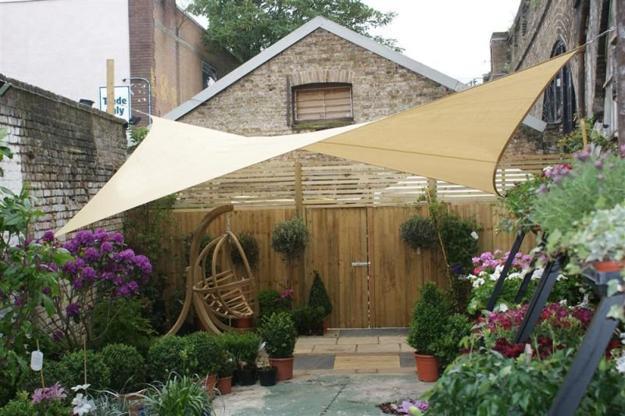 Cantilever umbrellas are another excellent choice. These durable, high performance shade structures are made from marine grade aluminium and stainless steel hardware for longevity, they come in various colours, styles and configurations and boast an elegant and simple to operate tilt system.
Retractable awning are also great and long-lasting additions to your home. With strong and vibrant shade colours, they'll make the exterior of your house and backyard look more attractive and still provide an excellent sun protection during hot summers. Their construction consists of a metal framework and a shade fabric and they are easily mounted on the exterior wall. They can be easily opened and retracted manually with a hand crank or with an electrical system controlled remotely. They're extremely practical as you can open the shade when you need it and retract it when you don't. They require no special storage or permanent structures to hold them up.
For a healthy, worry-free and safe way to fully enjoy the sun in your backyard, besides your favourite type of shade structure, don't forget to take special care of yourself and your family. A sun protection cream is a must, possibly combined with long-sleeved linen shirts. Also, avoid being in the sun between 10am and 4pm.