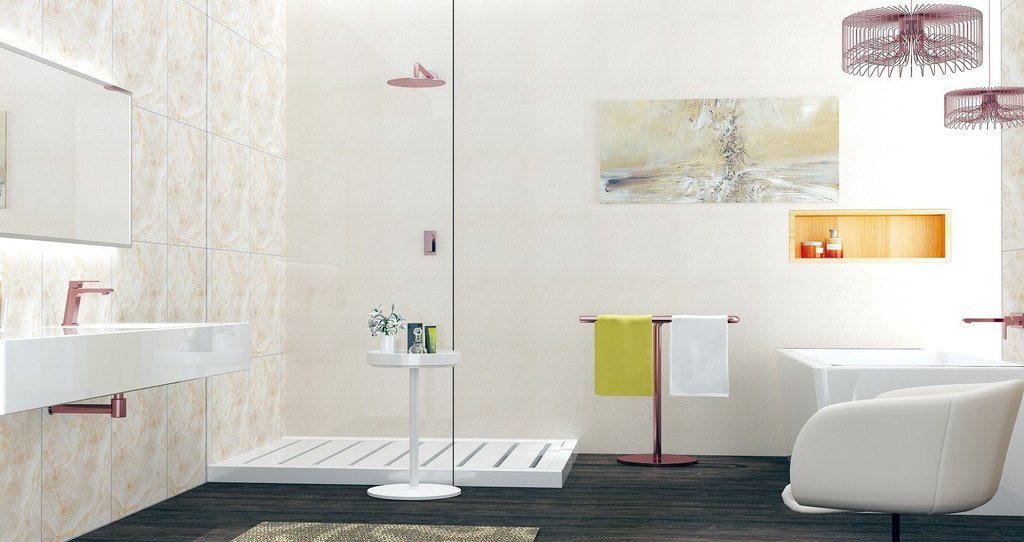 Eco Friendly Ideas
Ideally, a bathroom is an oasis of health and rejuvenation, the place where we can escape from the hustle and bustle. Alas, it is often defiled by chemicals, energy-inefficiency, toxins, mold and other problems. To turn over a new leaf and refresh your bathroom, you do not have to break the bank. There are many simple and affordable updates to explore.  You have a chance to improve its visual appeal, sustainability and functionality while at it. You will also be able to preserve your health, boost enjoyment, help Mother earth and improve your bottom line. Here is how to make the green magic happen.
Conserving water
Water efficiency is another key component of an eco-friendly bathroom. It helps you reduce the environmental footprint of your household. So, replace your conventional shower head with a low-flow counterpart and install a water filter. There are many products that also look sleek and stunning in a bathroom. A low-flush and dual-action toilet is another great water and money-saver. I would also splurge a bit on fixtures such as a widespread faucet, which lends visual appeal with high performance.
From the ground up
When it comes to materials, your choices matter a great deal. I would start by replacing the vinyl flooring. It tends to emit harmful gases over the course of 5 years, which can lay waste to your good health. Therefore, avoid it like a plague. Pay a visit to local flooring dealers and see if you can find products in the league of Marmoleum click floor. They are not overly expensive, pose an eco-friendly solution, and breathe new life into the bathroom with patterns and texture.
Expelling toxins
Furthermore, it is time to ditch your standard plastic vinyl shower curtains. These PVC products contain carcinogens and toxins that off-gas in your bathroom. If you want to stick to plastic, opt for one made of PVC- and chlorine-free PEVA. An even better alternative to plastic would be 100% organic cotton, bamboo, linen or hemp.
Remember there is always an option to invest in frameless glass shower screens, as they fit modern bathroom layouts like a glove. This bathroom warehouse in Sydney boasts a wide choice of these, in addition to all other supplies that you might need for your bathroom sanctuary.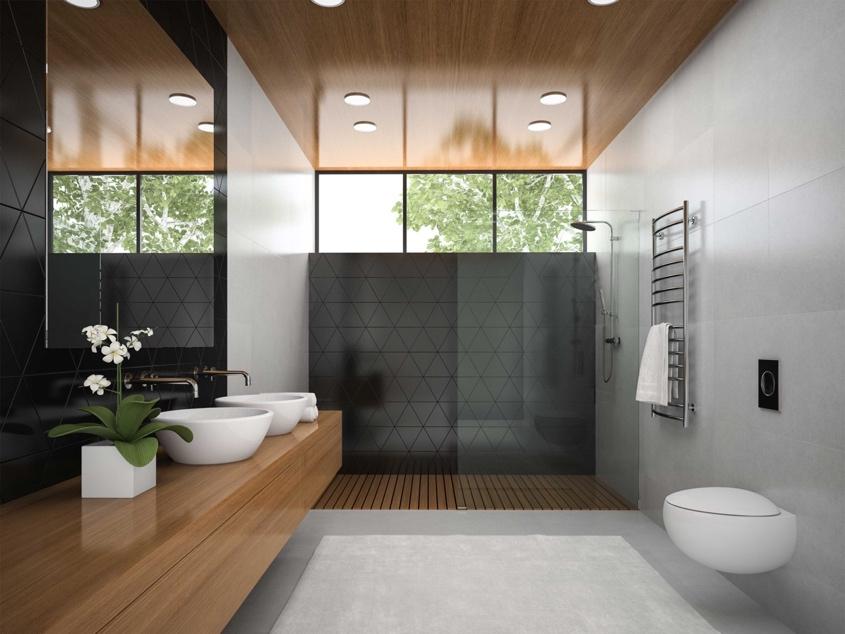 Organic products
Pay close attention to the toiletries you buy. Commercial brands offer products that come with a lot of added harsh chemicals. You are better off prioritizing organic and all-natural options like hand-made soaps. They can be stored in a jar without a lid to fill the air with fragrance. Likewise, do away with aggressive chemical cleaners. You can always rely on all-purpose, DIY natural solutions like vinegar, water, essential oils, and lemon to clean pretty much anything.
Nature's embrace
Next, invite the nature inside. Add a splash of greenery with potted plants that thrive in a high-humidity climate. They will serve as your natural air filters, while flowers, branches and reclaimed wood bring an extra layer of organic charm. Using these items, you are able to decorate without spending money on consumer products. So, implement touches like reclaimed barnboard mirror frames and natural fibre blinds. Hunt for pieces of wooden vintage furniture at flea markets and antique stores.
In new light
Finally, just like you should do throughout the home, ponder LED lights. They are more expensive upfront but are also highly efficient light bulbs that pay dividends in the long run. Namely, they use way less electricity, last much longer (50 times more to be exact) and contain no toxic mercury inside. At the same time, try to maximize natural light. In case you have a large window, you are blessed. Just do not obstruct the flood of sunlight and fresh air coming inside, except for privacy reasons.
A fresh start
Make a positive impact in your daily life, boost the household budget and protect your health. If you are on a tight budget, start small. Banish toxins and chemicals for good. Be aware of products you bring into your bathroom, especially those that do more harm than good in terms of health. Summon natural presence to keep the air fresh and the atmosphere warm and welcoming. Tap into water conservation and embrace a green way of living. Assemble a pristine personal sanctuary where you can unwind and melt the stress away after a long day.