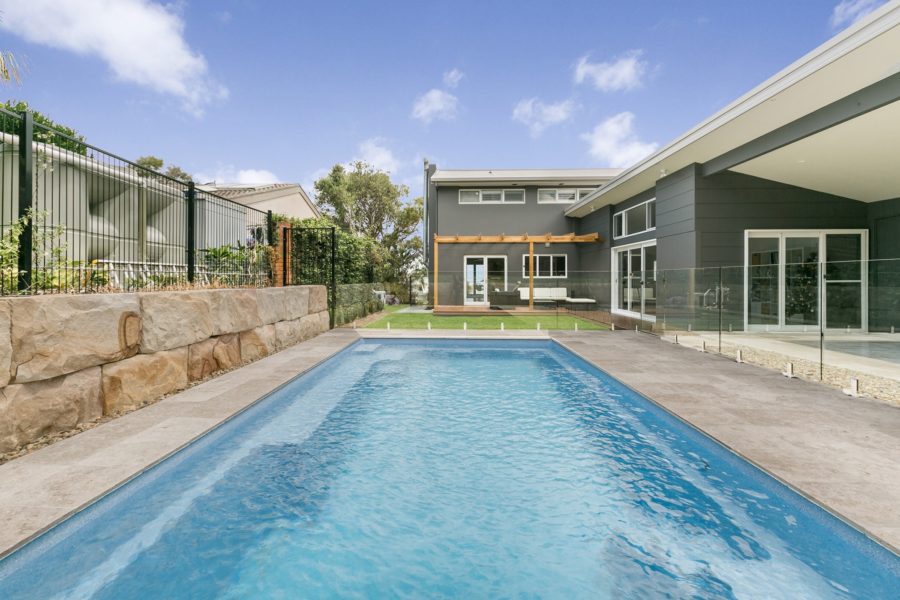 InGround Pool
Ok, so you've decided that it's time to green up your approach to life and you've already taken care of your home and backyard, but now you wish to add a swimming pool to your yard setup, but you're not quite sure how to choose the best option? Don't worry, in the article below we'll present you some of the best options which will, hopefully, make the selection process considerably easier.
Why an inground pool?
Inground pools are a much better – and might we add, greener – option than the above ground pools because they are more durable and usually offer more in terms of size and quality. Also, inground pools are easier to maintain, especially during fall and winter. And finally, inground pools offer more opportunities for customization in terms of features, appearance and design.
First off, create a pool area
To begin with, you'll need to decide where you want to place your pool. The easiest way to decide is to first determine the pool size and then the amount of space you'll need around the pool. Also, ask yourself this: do you want to have an open pool area, or you want to make it a bit more private? If you choose the latter, there are various looks you can go with, so make sure you check them out.
Next, decide on the type
When choosing the material of which your inground pool will be made, you need to familiarize yourself with all the options. Most commonly there are three types of inground pools – vinyl, concrete and fibreglass pools. All of them have their perks, though some more than others.
Vinyl inground pools
Vinyl is probably the least popular option out of the three because it's not as durable as the other two. On the other hand, they're a somewhat cheaper option, at least initially. However, as mentioned, they are not particularly sturdy, which means that they can be damaged by pet claws or any sharp object, which would require instant repair.
Fibreglass inground pools
Fibreglass pools might initially cost a bit more, but they do pay off significantly in the long run because they require very little maintenance. High-quality fibreglass pools are manufactured to the highest standard and usually last a lifetime. Further, some manufacturers even offer a 25-years structural warranty because the fibreglass shells are usually made to be flexible and adjust to the ground conditions, which prevents cracking. Finally, fibreglass inground pools are usually lined with gel coats that prevent algae growth, UV damage, bacteria growth, as well as fading.
Concrete inground pools
Concrete inground pools, even though sturdier than the vinyl option, are still a slightly weaker option than the fibreglass pools. The first reason being that their surface is porous which can support algae growth, meaning that they're somewhat more expensive to maintain. The second reason is that they can be rough on touch – while fibreglass pools offer a smooth, even somewhat slippery surface, concrete pools are usually rough in finish which can leave your feet feeling a bit sore. Not only that, but they are also not easy to install. While a fibreglass pool shell is premade and then installed in the ground, concrete pools need to be made on sight.
Once you familiarize yourself with both the benefits and the downsides of all of the variants, choosing the greenest option should not be difficult. Remember that you need to pay attention to all the aspects of owning a pool including the installation, maintenance, durability, as well as features, when choosing the most eco-friendly alternative. After you've done your research and decided on the option that suits you best, the only thing left to do is enjoy having a dip whenever the weather conditions allow it.