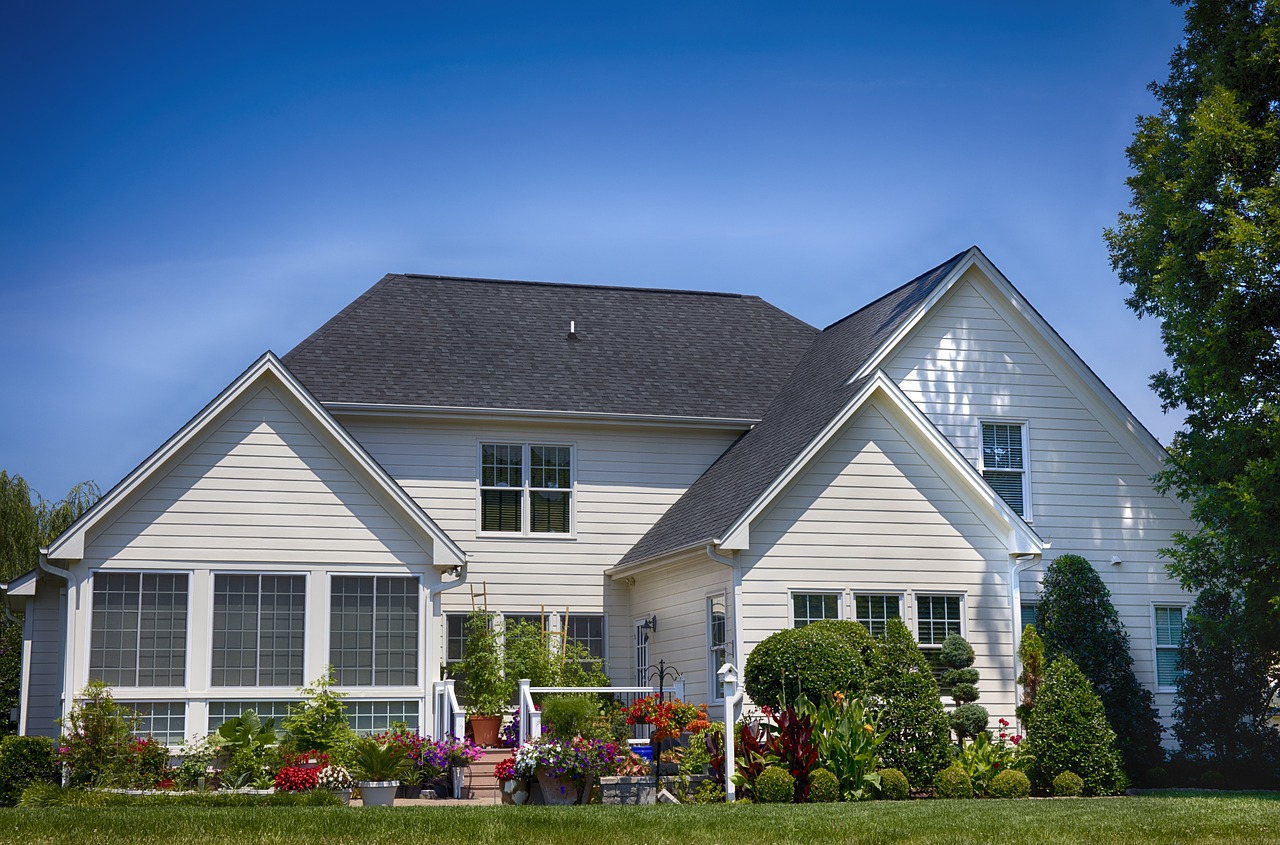 Home Exterior
More and more people around the world are becoming more interested in environment preservation. There are many ways to do your bit in helping the environment, but opting for an eco-friendly home makeover is one of the most popular projects since our homes are usually directly involved in the size of our carbon footprint. Not to mention that tackling your home exterior in order to make it more sustainable also means more bang for your buck in the long run. Ease of maintenance and aesthetically pleasing environment are also a part of eco-friendly and sustainable housing, especially when the exterior is concerned. There are many upgrade options for you to explore so keep on reading.
1. Use green materials for new additions
Are you thinking about creating a new patio or deck for your home outdoors? After all, if you're blessed with a backyard, you should definitely make the most out of it when the weather is nice. Spending time outside, surrounded with greenery and fresh air, has plenty of physical and mental health benefits. The best thing is that you can easily use green materials for building your deck in order to make the whole thing eco-friendly and sustainable. For example, reclaimed wood is a great choice in this case.
2. Consider the power change
One of the biggest eco-friendly upgrades that you can possible make for your home exterior is the decision to go solar. Of course, solar panels harvest the sun's energy for both your exterior and interior, but in the case of your exterior you can be sure that you'll be able to power up your lights, sprinkles and whatever else you may need the power for. But, if this is too big of a step for you at the moment, even replacing your regular light bulbs with LED ones will make a difference when it comes to making your exterior more sustainable.
3. What about outdoor spas?
Just because you're trying your best to go completely eco-friendly and sustainable doesn't mean that you'll have to give up the enjoyment, fun and relaxation that various outdoor upgrades can provide you with. As mentioned, you may be interested in adding a deck/patio or installing solar panels. And, what's more, you may find the idea of outdoor spas quite appealing as well. Thanks to eco-friendly materials and building techniques with minimal environmental impact, you can enjoy an ergonomic 2 person outdoor spa worry- and guilt free. It's easy to be under the impression that relatively extravagant upgrades such as this one are far from sustainable, but if you know who to call, that cannot be further from the truth!
4. Take care of your water solutions
If you want your lawn and garden looking great throughout the year, you'll definitely want to invest in a proper water solution. However, if you also want to keep your home exterior eco-friendly, you don't want to waste water. There are sustainable options when water solutions are concerned as well. For example, you can opt for a water management system with eco filtration and plasma gap technology. Moreover, even a simple drainage system can help you reclaim water, minimize your carbon footprint and save money on the water bill.
5. Don't forget about the furniture
It's strange how people can put effort into building a sustainable deck/patio yet completely forget about the sustainability of the outdoor furniture. If you want to make sure your outdoors is as sustainable as possible, choose furniture pieces made of eco-friendly materials such as bamboo or reclaimed wood. Even better, shop for second-hand furniture at garage sales and flea markets that you can DIY to perfection later on. That way, you won't be supporting the constant abuse of the planet's resources.
Doing your bit for the environment starts with your own change of habits. And a sustainable home with eco-friendly exterior is definitely a change in the right direction.